Brendan Getz: when the after-image is the image
January 15 - March 16, 2022
Through a thoughtfully considered painting practice, Brendan Getz unpacks the rich complexity, depth and nuance of strikingly simple forms and images with an attitude and atmosphere that opens them far beyond their initial approach. For this exhibition, the artist has chosen the title: when the after-image is the image, a nod to the responsive effect produced in the mind's eye after seeing a vivid image, but also in reference to how a memory of the past can shape the present. Including over 70 paintings and 7 studio objects, this expansive exhibition is installed specifically on site, in the gallery's discrete rooms and spaces that point intimately to one another. Produced over the past decade, this work includes movements into the pandemic, and its effects of review, reconsideration and change in a multitude of public and private dimensions.
Recalling the artist's own live-work space, the paintings often depict moments of the domestic and routine in a working studio that doubles as a living room. As the gallery itself is also a former and future domestic space, this doubling of a live-work relationship becomes active throughout the entirety of the exhibition, in exciting and often surprising ways, where the public and the private meet in a discursive encounter. Among the objects installed are the artist's own studio chairs, a floor mat and a mahl stick, as paint laden peripheral objects presented for review.
As the philosopher Paul Ricoeur puts it, "…how can we help but leap to the plane of collective memory and evoke the sort of hauntedness, described by historians of the present day, which stigmatizes this 'past that does not pass'?" For Getz, this involves the doubling of familiar perceptual habit as it meets with collective memory– an uncanny source of renewal that renders the conventional strange, and leads to an expanded and hopeful sense of possibility for the future.
In a recent review of the artists work, Susan J. Musich writes: In the tradition of Luc Tuymans and Giorgio Morandi, Getz depicts fetishized, dreamlike domestic objects such as an ice tray, bookends, a toaster, and a drinking glass. He poetically writes, "A cared for object – caring world. A disposable object – disposable world." Using a minimal palette, subtle color contrasts, shadows, and distinct brush strokes, Getz's attention to detail demonstrates a caring for his subjects that elevates them above "usual object" status. These lyrical and elegant paintings provide a sense of serenity in these turbulent times.
[IMAGE]: Brendan Getz, containers, 2021. Oil on wood, 24 x 20 inches.
Artwork
Brendan Getz
supports (studio window)
2021
Oil on wood
8 x 10 inches
Brendan Getz
supports
2019
Oil on canvas
20 x 16 inches
Brendan Getz
utility light (motion sensing)
2021
Oil on canvas
36 x 60 inches
Brendan Getz
studio wall and room on the other side (end of the day)
2021
Oil on wood
10 x 8 inches
Brendan Getz
open window, outside
2021
Oil on canvas
50 x 38 inches
Brendan Getz
a mirror in the room and an open window
2021
Oil on canvas
60 x 36 inches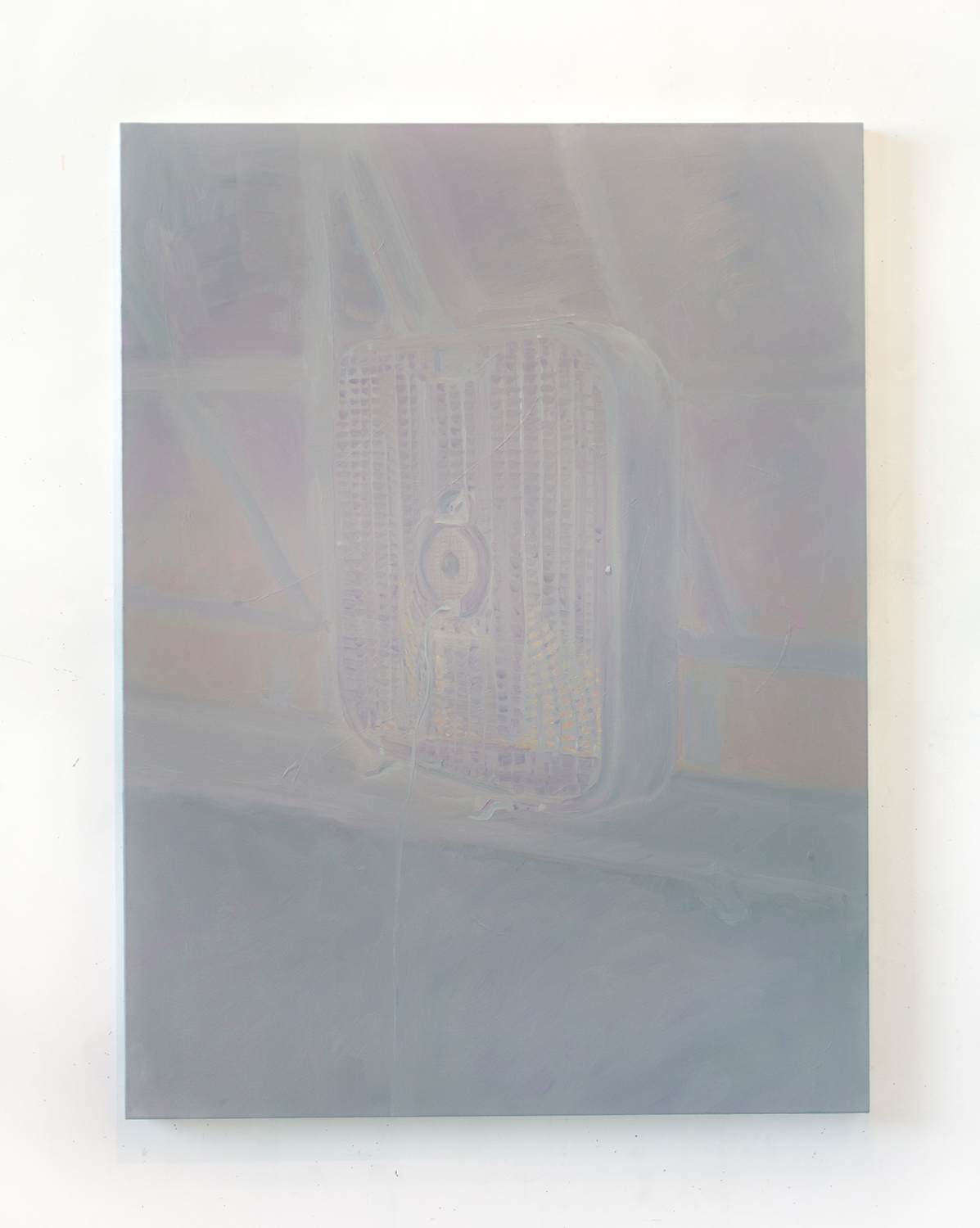 Brendan Getz
box fan (for open windows and ventilation)
2019
Oil on canvas
48 x 36 inches
Brendan Getz
both/and
2020
Oil on wood, masking tape, pushpin
24 x 11 inches
Brendan Getz
still can see
2020
Oil on canvas
16 x 12 inches
Brendan Getz
water tower
2019
Oil on canvas
20 x 16 inches
Brendan Getz
gleam plane (coffee painting)
2021
Oil on wood
10 x 8 inches
Brendan Getz
gleam plane, watering can
2021
Oil on wood
10 x 8 inches
Brendan Getz
glint plane and another
2021
Oil on wood
24 x 20 inches
Brendan Getz
residual fleck (ice tray)
2020
Oil on wood
20 x 16 inches
Brendan Getz
counter object (plate)
2020
Oil on wood
20 x 16 inches
Brendan Getz
yesterday and today
2020
Oil on wood
14 x 11 inches
Brendan Getz
container (glass)
2020
Oil on wood
14 x 11 inches
Brendan Getz
lee shore (bookends)
2021
Oil on wood
20 X 16 inches
Brendan Getz
Container (gesso, ground)
2020
Oil on canvas
20 x 16 inches
Brendan Getz
containers
2021
Oil on wood
24 x 20 inches
Brendan Getz
double contact (building)
2021
Oil on wood
30 x 22 inches
Brendan Getz
evening and outside (surface company and tones between)
2021
Oil on wood
30 x 22 inches
Brendan Getz
aspects, views, access and translation– points of contact between become their own objects too
2021
Oil on wood
14 x 11 inches
Brendan Getz
double (surface lean / contact between)
2021
Oil on wood
20 x 16 inches
Brendan Getz
like a cloud and still on the concrete
2021
Oil on wood
10 x 8 inches
Brendan Getz
brim, ear, from my dad
2021
Oil on wood
24 x 20 inches
Brendan Getz
pigeon painting (from the parking lot)
2019
Oil on canvas
30 x 24 inches
Brendan Getz
my dad's birds (red, blue, green)
2019
Oil on canvas
30 x 24 inches
Brendan Getz
my dad's birds (red, blue)
2019
Oil on canvas
20 x 16 inches
Brendan Getz
my dad's birds (dark)
2019
Oil on canvas
24 x 20 inches
Brendan Getz
my dad's birds
2019
Oil on canvas
48 x 36 inches
Brendan Getz
train view for two way mirrors
2019
Oil on canvas
20 x 16 inches
Brendan Getz
train view for two way mirrors, long recall
2019
Oil on canvas
20 x 16 inches
Brendan Getz
train view (color, constant, recall)
2019
Oil on wood
10 x 8 inches
Brendan Getz
train view, house painting (blush)
2019
Oil on canvas
48 x 36
Brendan Getz
train view, house painting (tree)
2019
Oil on canvas
48 x 36 inches
Brendan Getz
sometimes still there
2021
Oil on canvas
20 X 16 inches
Brendan Getz
night light
2022
Oil on wood
20 x 16 inches
Brendan Getz
when the after-image is the image (800 heinz)
2020
Oil on cardboard, wood shelf
12 x 13 x 1 inches
Brendan Getz
windshield painting (glass plane)
2021
Oil on wood
20 x 16 inches
Brendan Getz
red windshield
2020
Oil on wood
10 x 8 inches
Brendan Getz
gleam plane (east bay)
2021
Oil on wood
11 x 14 inches
Brendan Getz
side mirror (wait)
2021
Oil on canvas
14 x 11 inches
Brendan Getz
plane view
2020
Oil on cardboard, wood shelf
12 x 13 x 1 inches
Brendan Getz
summer snow (tetons)
2020
Oil on wood
20 x 16 inches
Brendan Getz
in and around all the words (tetons)
2020
Oil on canvas
20 x 16 inches
Brendan Getz
valley wall, between the trees and a binocular view
2021
Oil on wood
30 x 20 inches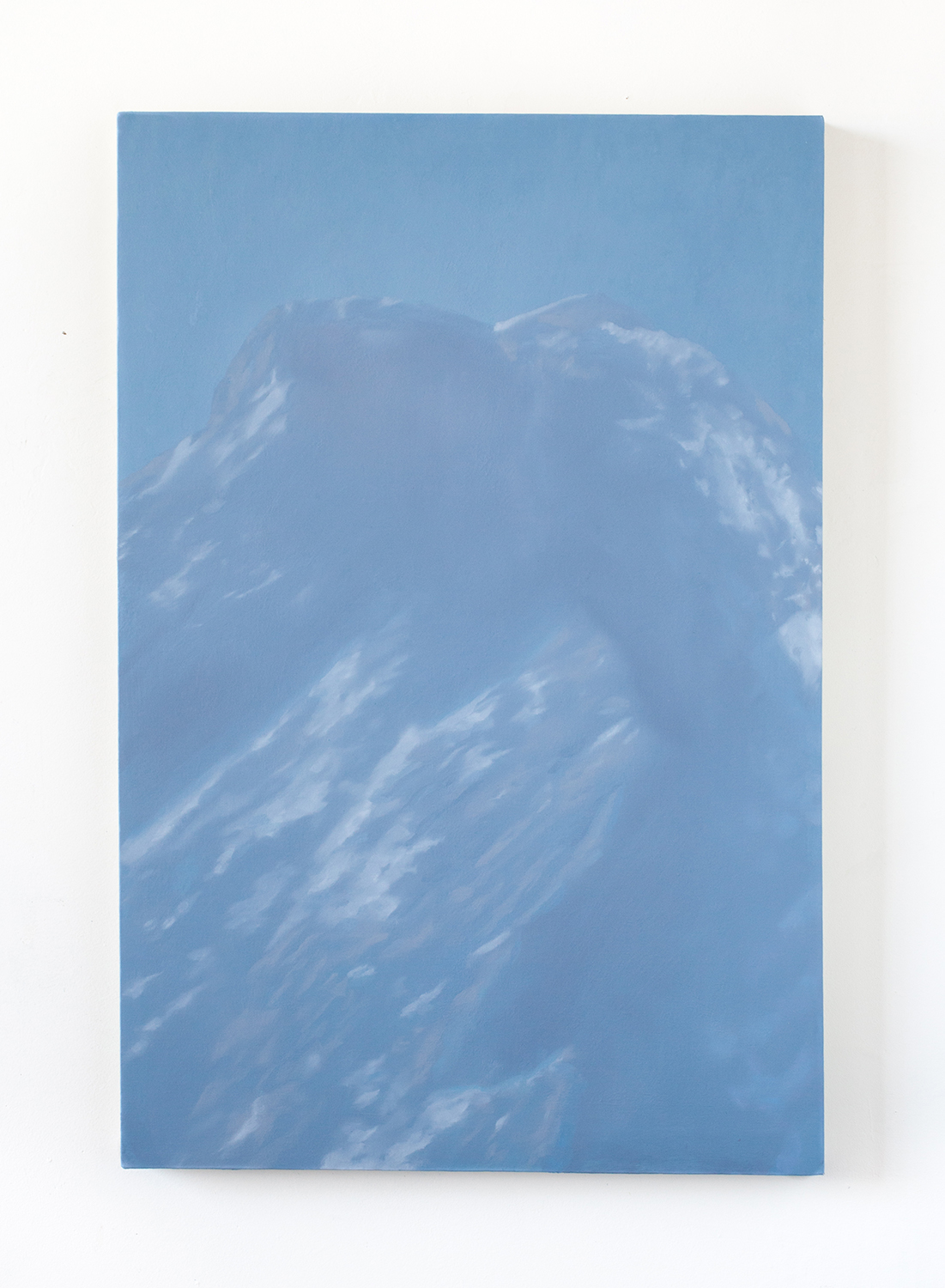 Brendan Getz
near and far at the same time, snow stays in all the seasons
2020
Oil on canvas
36 x 24 inches
Brendan Getz
plane, side view
2019
Oil on canvas
16 x 20 inches
Brendan Getz
after-image stays (rose)
2020
Oil on wood
14 x 11 inches
Brendan Getz
windshield painting (glass plane)
2021
Oil on wood
20 x 16 inches
Brendan Getz
painted building bolt and a barycentric view
2021
Oil on canvas
(2) 14 x 11 inches
Brendan Getz
screen view (still here)
2020
Oil on wood
16 x 20 inches
Brendan Getz
on a walk and trees overhead
2021
Oil on wood
16 x 12 inches
Brendan Getz
find one another in a found world
2021
Oil on wood
16 x 12 inches
Brendan Getz
when the after-image is the image (I'll be seeing you)
2020
Oil on canvas
14 x 11 inches
Brendan Getz
when the after-image is the image (building sun)
2021
Oil on canvas
14 x 11 inches
Brendan Getz
when the after-image is the image (structuring forgetfulness)
2019
Oil on canvas
14 x 11 inches
Brendan Getz
between what is, ought and could be (image-object)
2021
Oil on canvas
14 x 11 inches
Brendan Getz
when the after-image is the image (implied sun / also the sun)
2021
Oil on canvas
14 x 11 inches
Brendan Getz
blue sun, peripheral vision
2021
Oil on canvas
14 x 11 inches
Brendan Getz
being (in time) is also being alongside
2021
Oil on canvas
10 x 8 inches
Brendan Getz
when the after-image is the image
2020
Oil on wood
11 x 14 inches
Brendan Getz
gleam plane and peripheral vision
2021
Oil on canvas
20 x 16 inches
Brendan Getz
container (magnetic, for sewing)
2021
Oil on wood
20 x 16 inches
Installation Views
Video
Video